¡Hola a todos!
Por si alguien se lo perdió, Motown lanzó un recopilatorio llamado
Motown: Greatest Hits
para celebrar sus 60 años el pasado 16 de Agosto, el cual, contiene las canciones que hicieron famosa a esta compañía musical a lo largo de la historia. Y sí, el recopilatorio contiene canciones de
Michael Jackson
y
The Jackson Five
.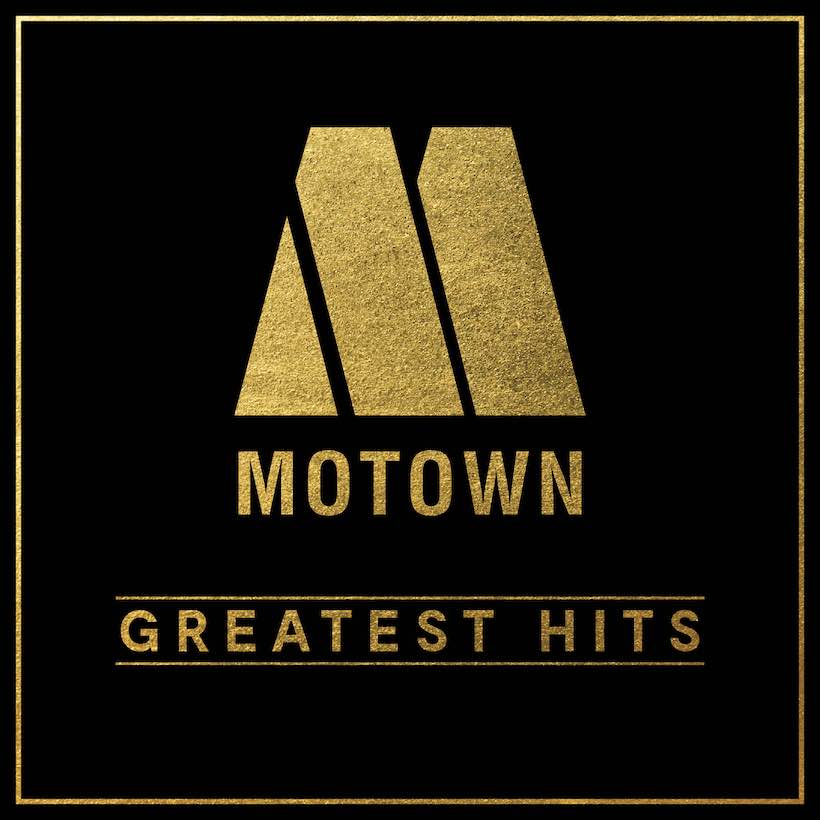 > DESCRIPCIÓN
2019 marca el 60° año de Motown, ampliamente considerado como el sello discográfico más grande, exitoso y querido de la música, y para conmemorar este aniversario histórico, Motown publicará esta recopilación de 'Grandes éxitos', con 60 temas de su enorme influencia y notable historia. La compilación cuenta con artistas legendarios de Motown como The Supremes, Marvin Gaye, Temptations, The Four Tops, Stevie Wonder, Diana Ross, The Jackson 5 y Lionel Richie.
> TRACKLIST

Formato CD (3 CD) y Streaming (En Spotify)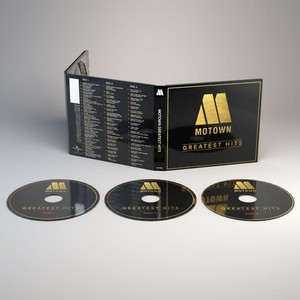 Disc 1
1. Barrett Strong – Money (That's What I Want)
2. The Miracles – Shop Around
3. The Marvelettes – Please Mr Postman
4. The Contours – Do You Love Me
5. The Miracles – You Really Got A Hold On Me
6. Mary Wells – My Guy
7. Martha and the Vandellas – Dancing In The Street
8. The Supremes – Baby Love
9. Marvin Gaye – How Sweet It Is To Be Loved By You
10. The Velvelettes – Needle In A Haystack
11. Temptations – My Girl
12. Four Tops – I Can't Help Myself
13. Frank Wilson – Do I Love You (Indeed I Do)
14. Smokey Robinson and the Miracles – The Tracks Of My Tears
15. Stevie Wonder – Uptight (Eveything's Alright)
16. Isley Brothers – This Old Heart Of Mine
17. Jimmy Ruffin – What Becomes Of The Broken Hearted
18. Four Tops – Reach Out (I'll Be There)
19. Stevie Wonder – For Once In My Life
20. Diana Ross and the Supremes – Reflections
21. Marvin Gaye – I Heard It Through The Grapevine
22. The Jackson 5 – I Want You Back
23. Temptations – Ball Of Confusion
Disc 2
1. Stevie Wonder – Signed, Sealed, Delivered (I'm Yours)
2. Edwin Starr – War
3. The Spinners – It's A Shame
4. Smokey Robinson and the Miracles – Tears Of A Clown
5. The Supremes – Stoned Love
6. Diana Ross – I'm Still Waiting
7. Temptations – Just My Imagination
8. Diana Ross – Ain't No Mountain High Enough
9. Marvin Gaye – What's Going On
10. Michael Jackson – Got To Be There
11. Frankie Valli and the Four Seasons – The Night
12. Temptations – Papa Was A Rollin' Stone
13. Stevie Wonder – Superstition
14. Marvin Gaye – Let's Get It On
15. Eddie Kendricks – Keep On Truckin'
16. The Miracles – Love Machine
17. Diana Ross – Love Hangover
18. Commodores – Easy
Disc 3
1. Marvin Gaye – Got To Give It Up
2. Thelma Houston – Don't Leave Me This Way
3. Commodores – Three Times A Lady
4. Stevie Wonder – Sir Duke
5. Diana Ross – Upside Down
6. Jermaine Jackson – Let's Get Serious
7. Smokey Robinson – Being With You
8. Michael Jackson – One Day In Your Life
9. Diana Ross – I'm Coming Out
10. Rick James – Superfreak (Part One)
11. Diana Ross and Lionel Richie – Endless Love
12. Lionel Richie – All Night Long
13. Temptations – Treat Her Like A Lady
14. Stevie Wonder – I Just Called To Say I Love You
15. Mary Jane Girls – All Night Long
16. Rockwell – Somebody's Watching Me
17. Commodores – Nightshift
18. Debarge – Rhythym Of The Night
19. Shanice – I Love Your Smile
> Formato LP (2 LP)




Side A
1. Barrett Strong Money – (That's What I Want)
2. The Marvelettes – Please Mr Postman
3. The Contours – Do You Love Me
4. Mary Wells – My Guy
5. Martha and the Vandellas – Dancing In The Street
6. The Supremes – Baby Love
7. Temptations – My Girl
8. Four Tops – I Can't Help Myself
Side B
1. Frank Wilson – Do I Love You (Indeed I Do)
2. Isley Brothers – This Old Heart Of Mine
3. Jimmy Ruffin – What Becomes Of The Broken Hearted
4. Four Tops – Reach Out (I'll Be There)
5. Marvin Gaye – I Heard It Through The Grapevine
6. The Jackson 5 – I Want You Back
7. Stevie Wonder – Signed, Sealed, Delivered (I'm Yours)
Side C
1. Edwin Starr – War
2. Smokey Robinson and the Miracles – Tears Of A Clown
3. The Supremes – Stoned Love
4. Diana Ross – I'm Still Waiting
5. Marvin Gaye – What's Going On
6. Michael Jackson – Got To Be There
Side D
1. Stevie Wonder – Superstition
2. Thelma Houston – Don't Leave Me This Way
3. Commodores – Three Times A Lady
4. Diana Ross – Upside Down
5. Lionel Richie – All Night Long
6. Shanice – I Love Your Smile
Última edición: